Equipment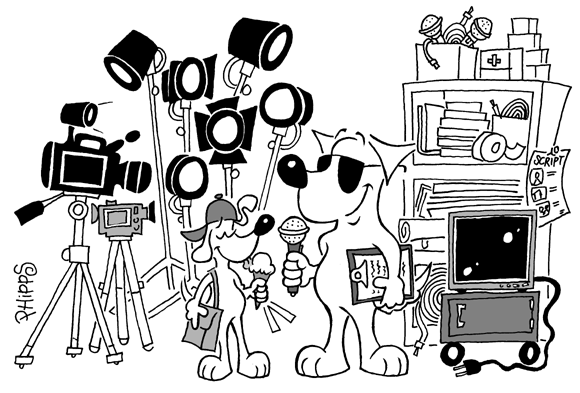 Cameras
Sony PXW-FS7 XDCAM Super 35 Camera
A camera that is at home on productions as diverse as "Cinéma Vérité"-style documentaries, reality TV, commercial and corporate applications Sony's, PXW-FS7 XDCAM Super 35 Camera System is a flexible 4K camera system. It features a Super 35mm size sensor that captures images with cinematic depth of field. The camera can capture footage in either DCI (4096 x 2160), UHD (3840 x 2160) at up to 60 FPS or HD at up to 180 FPS.
The camera records in XAVC-I, XAVC-L, or MPEG-2. Dual XQD media card slots support simultaneous or relay recording.
The 4K Super35 EXMOR sensor features 14 Stops of latitude and a wide color gamut. It offers a choice of XAVC or MPEG-2 codecs. The XAVC codec can be used for 4K and HD recording. XAVC comes in two flavors, XAVC INTRA, and XAVC Long, allowing encoding from HD to UHD using Intra-Frame or Long GoP compression with 10-bit 422 for HD and the choice of 10-bit 422 or 8-bit 420 for UHD. XAVC intra compression is very efficient, recording at modest bit rates, and XAVC Long also substantially extends the recording time while attaining very high quality and low noise.
FS7 records internally in 4K up to 60fps in UHD 3840×2160 and in HD up to 180fps using XAVC-I or up to 120fps with XAVC-L.
Super 35 Sized CMOS Sensor
Sony E-Mount
DCI 4K (4096 x 2160) Up to 60p
UHD Up to 60 FPS, HD Up to 180 FPS
4096 x 2160 Via External Recorder
XAVC-I, XAVC-L, MPEG-2
XAVC-I Up to 600 Mb/s
Dual XQD Memory Card Slots
Dual HD/3G-SDI & HDMI Output
Ergonomic Handgrip with Camera Controls
Panasonic HPX 300
The Panasonic AG-HPX300 features a full resolution 1920×1080 chip. The camera has a shoulder mount ENG frame and can record Panasonic's premiere recording format, AVC-Intra. When shooting in AVC-Intra mode the camera has the ability to shoot full-raster 1080p footage at 10-bit 4:2:2 color
"3MOS" 2.2 MegaPixel Sensors
16:9/4:3 Switchable
24 or 30 Frames per second
Variable Frame rate recording
Reliable Solid-State P2 Recording
20-Bit Digital Signal Processor
AVC-Intra 100, AVC-Intra 50, DVCPRO HD, DVCPRO 50, DVCPRO/DV
1080/59.94i, 1080/29.97p, 1080/29.97pN, 1080/23.98p, 1080/23.98pA, 1080/23.98pN, 720/59.94p, 720/29.97p, 720/29.97pN, 720/23.98p, 720/23.98pN, 480/59.94i, 480/29.97p, 480/23.98p, 480/23.98pA
Panasonic HPX 170
An ultra-mobile P2 HD handheld camcorder featuring full, 4:2:2 independent frame production quality HD and solid-state recording.
Effective 1.1 million pixels
16:9/4:3 Switchable
20 HD and SD formats – from 1080i, 1080p, 720p to 480i.
24 or 30 Frames per second
20 variable frame rates
Wide Angle 13X Leica Dicomar® Zoom Lens
Reliable Solid-State P2 Recording
LR input (3-pin, dual), Line output (pin-jack, 2-ch), Built-in microphone, stereo mini jack
HD/SD-SDI output for serial digital playout or live output of uncompressed audio/video signals
Enhanced metadata management feature saves details, like names or titles, onto the recorded clip
6-pin Firewire with locking connection
USB 2.0
GoPro Hero 2
The GoPro HD HERO2 is specifically designed for shooting HD video while you're riding, playing, skiing, boarding and so much more. You can capture 1080p at 30 frames per second (fps), 960p at 48 or 30 fps, and 720p video at 30 or 60 fps, as well as 5, 8 or 11 megapixel digital still photos.
The HD HERO2 gives you shooting capabilities almost anywhere. It features a clear housing that's waterproof up to 197 feet. Plus, the camera has LED lights viewable from any angle and can support shooting bursts of 10 photos per second. You can recharge the battery while you record, via USB cable, and enjoy time-lapse photography every 0.5, 1, 2, 5, 10, 30 or 60 seconds.
It has the mounts you'll need to record in any conditions. The waterproof, polycarbonate housing is removable. Plus, the camera can be mounted with a head strap, vented helmet strap, two curved adhesive mounts, two flat adhesive mounts and a three-way pivot arm
Other Features
Simple language-based user interface
11MP, 1/2.3″ CMOS image sensor
Full wide 170°, medium 127° and narrow 90° FOV (Field of View) in 1080p and 720p
Professional low light performance
11MP, 8MP and 5MP photos with full 170° and medium 127° FOV
Shoot stills in 10 photo per second bursts
Shoot one photo every 0.5, 1, 2, 5, 10, 30 or 60 seconds with Time-Lapse photo mode
Natural and high wind audio modes
5mm Stereo external microphone input
Tripods
Vinten 10 Tripod
The Vision 10 is perfect for all professional broadcast productions where larger batteries, small viewfinders and small LCD prompters are constantly swapped. An extensive camera capacity of 6.5 to17 kg / 14.3 to 37.5 lbs supports a wide range of digital camcorders in ENG configuration and features such as the Sideload system, illuminated leveling bubble and Perfect Balance, ensure simple, rapid set-up in all situations. The Vision 10AS system is suited to a wide variety of productions from documentary shoots to breaking news coverage. Infinitely adjustable, Perfect Balance LF drag system, Illuminated leveling bubble, Sideload system for rapid camera attachment.
Sachtler DV 2 II
The Sachtler DV 2 fluid head is designed for use with lightweight MiniDV or compact camera systems. The DV2 fluid head incorporates many of the user functions that are provided in higher-end Sachtler models.
Key Features:
Quick and easy set up with the Touch and Go automatic lock, and quick release system
Flexible operation for more creative control
2.4-inch slide range on camera mount allows precise camera balancing
Lightweight and highly portable
Lighting
Standard Light Kit
2 – 1 x 1 Bicolor, AC/DC dimmable LEDs
2 – 650w Lowell omnis
2x150w Fresnels
1 Dedo light with pattern projector
Lowell ProLight
XS Chimera
Spare bulbs
Anton Bauer UltraLight and Ultra Daylight
2 3" on camera LEDs
Misc Stands, Gels and Grip Equipment
Extension cords, Cube taps, Ground lifters, Power Strips, and Dimmers
Additional Fixtures upon request including 1K, 650w and 300w Fresnels, 400w HMI, Lowell Total and more
Audio
Lectrosonics UCR201 frequency diverse wireless mic receiver
Lectrosonics UM200C Body pack transmitter
Lectrosonics UH200C Plug-on transmitter
2 Tram TR-50 Lavalieres
2 RE-50 Handhelds
4 Sony ECM 77 Lavalieres
Shure M367 6 channel microphone mixer
Sound Devices MixPre 2 channel microphone mixer
Audio Operator with 6 Channel mixer, 3 additional wireless microphone systems, boom pole and independent recording available upon request.
Monitors
Panasonic BT-LH1700W
The Panasonic BT-LH1700W is a 17″ widescreen monitor designed for broadcast and studio applications. It utilizes advanced processing technology to reproduce images with color and contrast qualities once found only in CRT monitors. This model is capable of displaying all the HDTV formats and frame rates as well as being NTSC and PAL systems compatible.
Broadcast Quality
The BT-LH1700W is suitable for broadcast and professional applications. The monitor compensates for RGB accuracy in 256 discrete steps. The rated gamma properties (g = 2.2) are reproduced and the gradation suitable for broadcasting is achieved. Color temperature is selectable from 3 preset values, 9300K, 6500K and 5600K as well as totally custom settings ranging from 3000K to 9300K.
Diagonal Line Compensation
A special circuit compensating for noise caused from diagonal lines has been developed for the BT-LH1700W. This processing reduces the occurrences of jagged noise in the diagonal direction, not just vertically in the field, by detecting correlations and making optimal interpolations.
Color Space Conversion
The BT-LH1700W uses a technology to produce the same EBU-based colors as CRT monitors. Colors on CRTs appear different from those in LCD monitors due to slight differences in the monitor's chromatic range. Color-Space Conversion compensates for these differences.
Analog and Digital Inputs
This monitor is compatible with multiple HD and SD formats. Two SDI inputs with automatic switching between HD and SD comes standard. The monitor is also equipped with one SDI output, a Component input (Y/Pb/Pr) with RGB switching, Y/C and Composite Video. The RGB input selection is compatible with computer input.
Waveform Monitoring
Here's a custom feature: The BT-LH1700W will display the input signal as a waveform image. The waveform monitor screen can be picture-in-picture on top the video image and the overlay picture can be placed in any of the screen's four corners.
Split Screen
A frame of video can easily be frozen and displayed as a still image on the left side of the screen. This function can be utilized to match a live camera with a frame of video shot at an earlier time or with a different camera. There are two display modes: FULL for displaying and comparing the entire image on the screen, and PART for displaying and comparing only the center part of the images.
TV Logic LVM-071W
A Multi-format LCD Monitor that combines the newest 7″ LED-backlight widescreen LCD panel with Multi-format inputs (HD/SD-SDI, Composite, Component, YC, DVI(w/HDCP)), a built-in Waveform / Vector Scope display, battery mount, speaker with volume control – all in a sleek die-cast aluminum package. A great choice for broadcast and production applications. It is the most comprehensive 7″ HD LCD display on the market today.
Aluminum Die-casting Case
V-mount for Battery Powered Operation
1:1 Pixel Mapping function
Red Highlight Focus Assist function
Waveform (SDI)
Vector Scope(SDI)
Timecode display
Remote(RJ45)
Embedded Audio Level Meter(8 Ch) services
Insignia NS-32L450A11
31-1/2″ diagonally from corner to corner
Ultraslim design (3-5/8″ deep)
3D Y/C digital comb filter
178° horizontal and vertical viewing angles
High brightness (450 cd/m²) and incredible dynamic contrast ratio (25,000:1)
1080p display
SRS TruSurround HD sound system
Inputs: 1 composite video, 1 S-video, 1 component video, 3 HDMI, 1 RF, 1 PC and 1 PC audio.
Outputs: 1 analog audio, 1 optical digital audio and headphone jack.
USB port
Audyssey Dynamic Volume
 Other Equipment Available on request
Specialty lenses
Extra wireless mics
Additional Lighting
Field Mixer
Boom Pole
HMI lights
Wide Angle Lens
Lipstick cameras
And more. Just call us and let us know what you need.